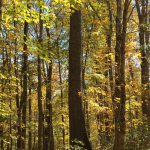 2020 started off as a bright year for the hardwood industry. Tariffs with China were ending, and that caused quick prices increases to hardwoods, especially red oak. Than Covid hit in March. It took about two months for its affects to finally hit the hardwood market. When it did, whatever prices increases we saw to red oak and other species, vanished.

It wasn't all bad, white oak has been on an upward trend for some time. That's because covid increased demand for bourbon. As long as bourbon whisky is in demand, white oak prices will stay firm. Demand for lumber slowed and mills were cautious to get ahead of themselves on sawing.  People were calling me during the summer of 2020, telling me how high lumber prices were. They were correct, but it was not hardwood lumber that made big gains, but softwood lumber-mainly used for framing of homes and for remodeling projects.

Eventually, demand for hardwoods took off at a rate of speed I have not seen in 28 years. White Oak, yellow poplar, and red oak have led the way. As of this writing, white oak has never been higher, poplar is at or over historic highs and red oak has finally made impressive gains.

Its now February 2021, and I am highly optimistic for this year. I have sold timber stands that have brought $4,000-$5,000 per acre. These were high quality stands, however, if I had sold them in the summer of 2020, they would have brought significantly less, 30-40%. What a difference a year makes!